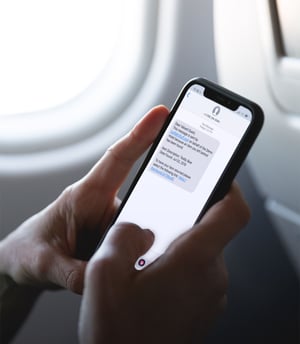 Ileftmystuff continues to invest in new features for our partners to help meet the ever increasing demands of guests and lost and found processes.
We've introduced two new features that will improve the guest experience while saving time and effort.
Pick-Up Request:
When you send a notification from the ileftmystuff.com application to a guest that you have found their item, they may wish to return to your property to pick it up.
We have made a few changes to make the process easier for you and your guests:
Email notification to lost and found team indicating a guest has selected the pickup option

Guests can enter an alternate pickup person

Pickup option prompts guests to contact your lost and found team to make arrangements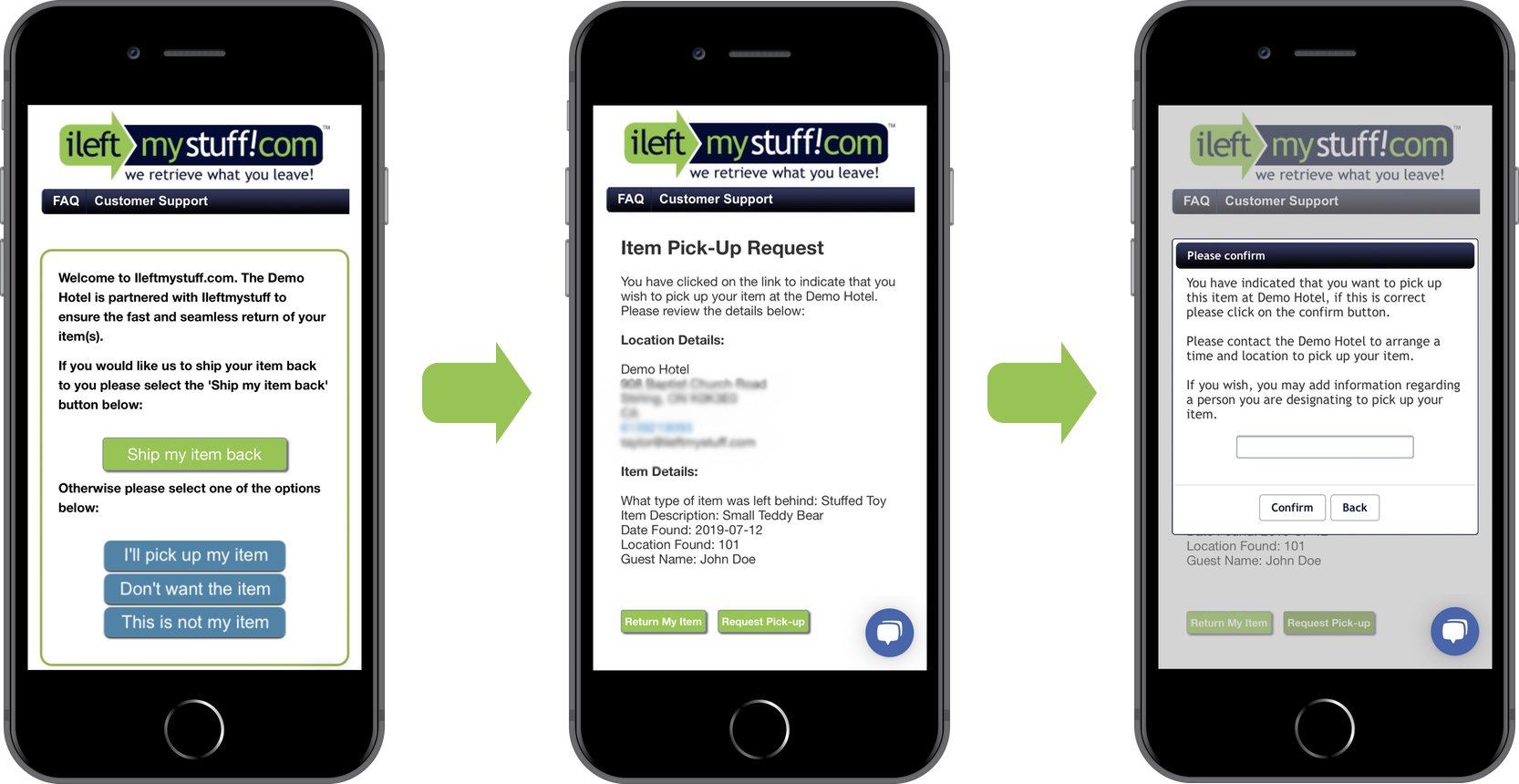 SMS/ Text Message Notification:
SMS (Short Message Service) or text messaging has become a universal method of communication, particularly with travellers. As such, we believe that sending an SMS message in addition to the email notification to let a guest know you have found their item will significantly enhance the guest experience. This will enable them to more easily receive the notice that you have found their item and immediately complete the return process.
To send an SMS to a guest to retrieve their item:
Add the details into the mobile number field in guest contact information

Click the Email & Text button
If the mobile number field is not visible, navigate to My Profile -> Feature Configuration -> Select Guest SMS Enabled.
In addition to the sending a text notification to the guest we can also send anyone on your lost and found team a text notification to let them know when a shipping label is ready to be printed. With this feature there is no need to log in to your ileftmystuff.com account to see when a guest has paid for shipment. This will minimize the chance of any delay for those time sensitive next day shipments.
To receive text notifications for labels waiting to be printed:
Have your administrator log in to their ileftmystuff.com account

Go to My Profile

Select Configure User Accounts and Settings

Add your mobile number to your user account

Select SMS notifications for Express Shipments, Ground Shipments, or both

Click Submit