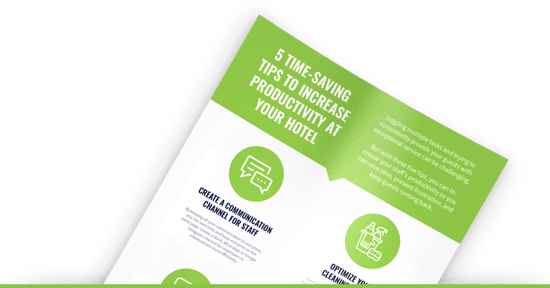 If you work in the hospitality industry, you know time is not always on your side. Your ultimate goal is to delight guests and create a first-class experience for them, but that can be challenging when you have to juggle so many different responsibilities.


How can you boost productivity and streamline daily operations so you can have more time to focus on keeping guests happy and coming back to your hotel?


These five tips will help you save time and spend more time delighting your guests!

To get the free guide, fill out the form on this page.